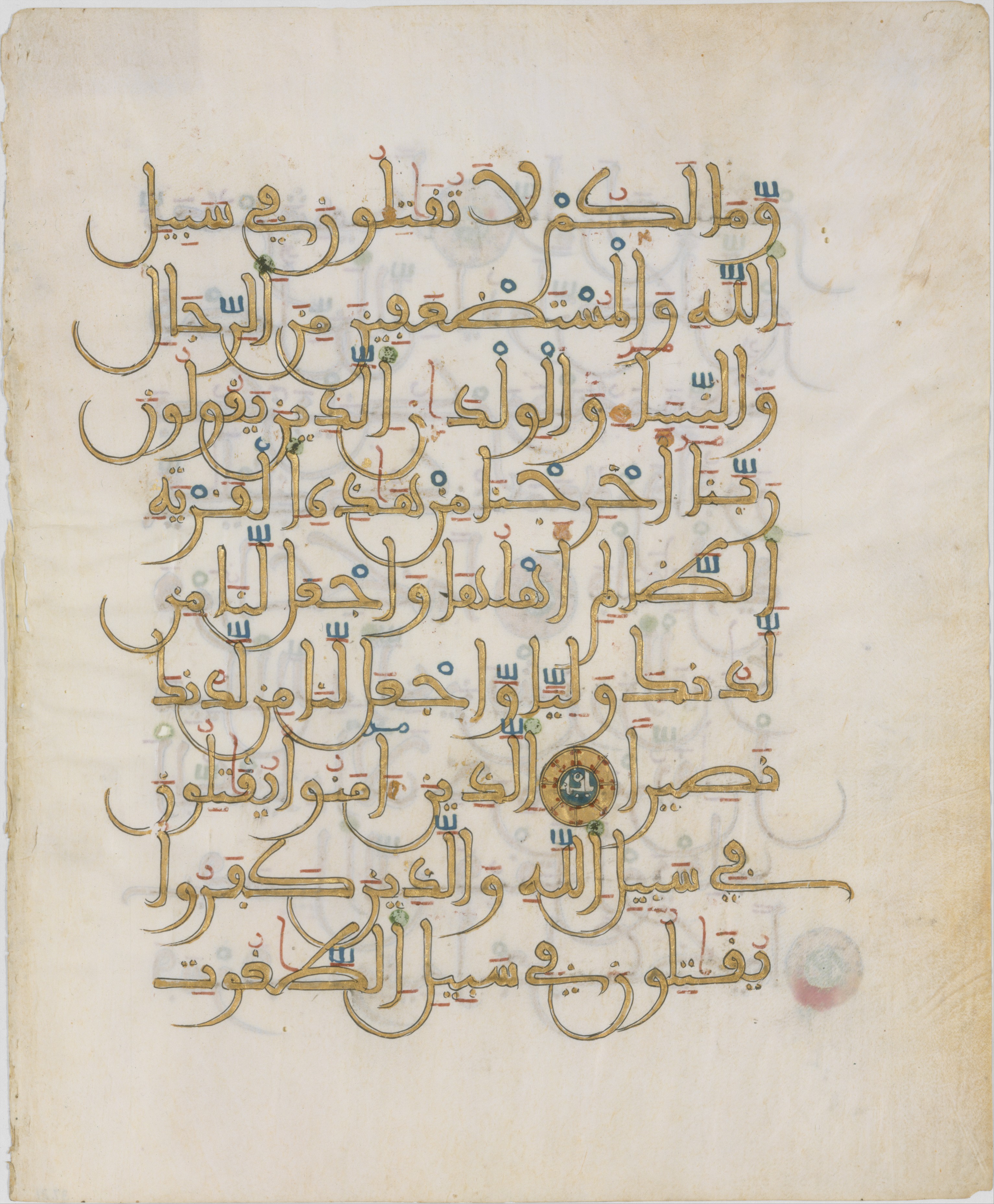 Sayyida 'Ā'isha al-Mannūbiyya (1199–1267) is one of the, if not simply the most important and best-known female Muslim saints in North African history. Born in the village of al-Manūba close to Tunis, she moved among many different worlds and identities, inhabiting aspects of both rural and urban sainthood, violating social conventions, including regarding gender norms, as part of her enactment of sainthood. She participated in the Shādhiliyya ṭarīqa, and was linked in later memory to the great saints, male and female, of the Islamic past. Her hagiography (manāqib) reveals a bold and confident saint, laying claim to spaces and practices generally reserved for men such as mosques, as in the short story I've translated here, in which she is questioned about her knowledge of the Qur'an and rebuffs her critic in rather spectacular fashion. She proved a popular and powerful saint not only in life but long after her physical death. Despite a 2012 attack on her shrine by Salafī militants (one of many attacks on saints' shrines in post-revolution Tunisia), she remains a popular figure of veneration and supplication.
Sayyid Uthmān al-Ḥadād, known as Būqabrayn, said: 'One day I was stopping by the Muṣallī Mosque in the company of Sayyidatī 'Ā'isha, and she was reciting God's words, As for the foremost and the first from among the emigrants and the helpers and those who follow them in doing good, God is pleased with them and they are pleased with Him. And He has prepared for them gardens under which rivers flow, in which forever to dwell— that is the great victory! [1], to the end of the surah. Then Sayyid Muḥammad ibn Sālim ibn 'Alī al-Huwārī, one of the fuqahā' [2] of Tunis, one of those who used to related hadith of the Messenger of God, upon whom be peace and blessing, in the Zaytūna Mosque [3], heard her reciting the Qur'an so he went in to her, and said to her, "Under whom did you learn Qur'an recitation?" She replied, "Yā cuckold (dayyūth)! I studied the Qur'an under my Lord! [The angel] Michael and Khiḍr [4] came to me, and in their hands was a filled vessel from the Garden. The two of them said to me, 'Drink, yā 'Ā'isha, yā Mannūbiyya!' So I drank in that draught knowledge, clemency, certainty, pious submission, humility towards God, divine blessing, compassion, chastity, and divine protection."'
God be pleased with her and benefit us by her in both worlds!
Abū al-ʻAbbās Aḥmad Tādalī, Manāqib al-sayyida ʻĀ'isha al-Mannūbīya, ed. by Muḥammad Kaḥlāwī, Tūnis : Manshūrāt Kārim al-Sharīf, 2011), 115.
[1] Qur'an 9:100.
[2] That is, someone tried in Islamic jurisprudence, but also implicitly a member of the scholarly elite.
[3] This was and is the central mosque of Tunis, dating to around 700.
[4] The undying prophet-saint of Islam, often associated with the impartation of special knowledge.
___________________________

This work is licensed under a Creative Commons Attribution-NonCommercial 4.0 International License.